Nemo Diving Charter and Accommodation - About us
About us.
Nemo dive charter and accommodation prides ourselves that we are a world class dive operation with a 100% safety record.
Nemo provides professional dive tuition in all aspects of recreational diving, primarily off Sodwana Bay.
We cater for all levels of the diving fraternity, Recreational, Speciality and Technical diving.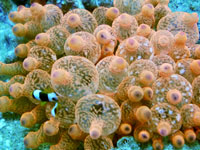 Diving and Accommodation being our core business,we go the extra mile to let you,our customer and client,have the most memorable experience you can have in Sodwana.
Nemo subscribes to the ethos of C.MAS body and display this in our sport diving activities.
At Nemo we provide,scuba courses,gear rental,air fills,and equipment repair.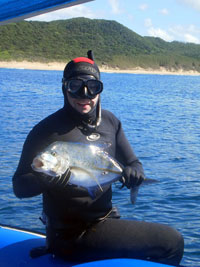 Spearfishing.
Nemo also caters for spearfishing individuals and clubs.
Our well equipped 8m boat has a sun awning to protect passengers for the duration of their time spent on the boat between dives or destinations.
We have a fish cleaning facility and boasts a brand new electronic scale to weigh your prize fish.
Nemo also does spearfishing trips to Cape Vidal.
Team Building weekends.
We do team building trips to Kosi Bay for groups.
Nemo sets up the accommodation with full catering, fishing trips on the lakes, snorkel trip to the mouth and a sight seeing tour on the lakes fot thephotographer.
Sodwana Info.
Mbazwana,our closest town,5KM away has 3 FNB atm's and a Capitec bank.
Spar is at this stage the only place to do shopping should something have been left behind. Mbazwana has a fuel filling station and is manned 24 Hrs.

Airstrip.
We have a 1350m airstrip with a grass runway in Mbazwana which can accommodate light aircraft.The airstrip is situated 4.5KM from our camp.

Beach driving.
Beach driving is permitted in Sodwana on the Northern Beach.
This strech of beach,2KM,are for day visitors and only 190 vehicles are permitted on the beach on any given time.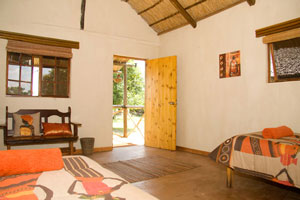 Great care must be taken to adhere to authority i.c.w of staying off the vegetation, driving on dedicated area's, driving within demarcated area's, etc.

Climate.
Here at Sodwana we have a tropical climate with scorching hot and humid days.
Night temperatures are pleasant.

Rainfall is usually in Summer with a quick storm usually in the afternoons.

Mosquito's and ticks.
With our tropical climate mosquitos are a nuisance.
When visiting our area insect repellants should be applied as soon as the sun sets.
Citronella candles ormisquito coils works well.
Sodwana is located in a low risk malaria area, check with your local travel clinic whats precautions are necessary.

Animals and insects.
A plethora of spiders and other insects do exist in our paradise.
This however is no different to the major geographical distribution of the samethroughout Southern Africa.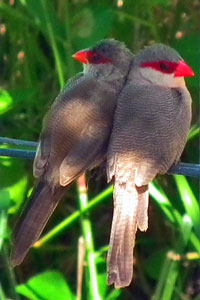 Snakes are prominent, however the vast majority are non venemous and harmless.
Mamba and Viper family are present but are rarely encountered by man due to these reptiles being easily scared by human activity.

Electricity.
Our power source is supplied by Escom. It is 220Vac and utilises a 3 pin 16 amp socket.
Thunder and lightning are the most common causes for power failure in our region.
Nemo has a generator in case of power failure.

Water.
Our water gets supplied from Lake Sibaya to a treatment plant where its treated and delivered to our camp.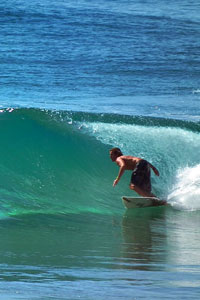 The water is safe to drink and to cook with.
Nemo also has a borehole to act as back-up should we have a water supply problem.

Communication.
All cellular providers have signal in Sodwana.

Medical services.
There are no resident doctors in Sodwana.
The closest medical care is at Mseleni Hospital 23km away.
The next closest Hospital is Bay Hospital in Richards Bay 180KM away.
Entertainment.

Local activities include, microlighting, deep sea fishing, shore angling, game viewing and quad bike adventures.
The largest fresh water lake, Lake Sibaya is also on our doorstep 15Km away.
Here you can see hippo and crocodiles in their natural inviroment.